Supporting the community
The Department is a proud supporter of various campaigns that benefit the WA community.
DonateLife - register to save lives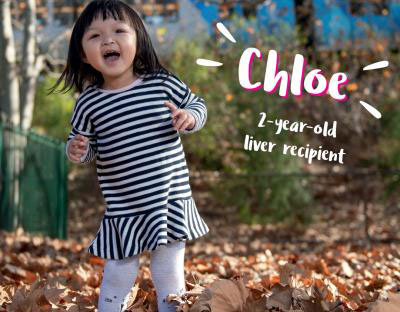 DonateLife Week 2019 is Sunday 28 July to Sunday 4 August
To optimise every opportunity to save lives, DonateLife is calling on all Australians to join the Donor Register and tell their family they want to be a donor. While many Australians believe itís important to be an organ and tissue donor, only few take the necessary steps to register.
Why is organ and tissue donation important?
One organ and tissue donor can save and transform the lives of many people who are very ill or dying because an organ is failing.
People may need a transplant because they suffer from inherited conditions, or due to illness, accidents and genetic abnormality.
People of any age regardless of gender, ethnicity or religion could one day need a transplant.
With around 1,400 Australians currently on the wait list for a life-saving transplant, and a further 11,000 people on dialysis,the generous act of organ and tissue donation has a far reaching effect, changing the lives of both transplant recipients and their families.
For someone seriously ill, an organ or tissue transplant can mean the difference between life and death, being healthy and sick, between seeing and being blind or between being active and never walking again. It enables people to resume an active role in their family, workplace and community.
The driver's licence system was dropped by WA in 2004. The state-collected registration data was then transferred to a national Australian Organ Donor Register (AODR) as registrations of 'intent'.
Why is it important to join the Australian Organ Donor Register?
Registration of donation decisions has a direct influence on our donation rates. 90% of all families agree to donation when their family member is registered to be an organ donor. This drops to just five in ten families agreeing to donation when they are not on the register and the family has no prior knowledge if their loved one wanted to donate.
Our message is simple:
How do we add 6,000,000 people to the Australian Organ Donor Register? One by one.
Western Australian Road Safety Education Committee (WARSEC)

The Department of Transport is a member of Western Australian Road Safety Education Committee (WARSEC), a multi-agency committee convened by School Drug Education and Road Aware (SDERA) with the aim of advancing safe road use and road safety education for young people in Western Australia.
The Department contributes to Directions, a biennial Road Safety Education Plan produced by WARSEC to document initiatives of each of the member agencies, individually and collaboratively, making contributions and real improvements to the Western Australian Towards Zero Road Safety Strategy 2008-2020.