Lake Argyle
53375 - Lake Argyle
Scale: Side A : 100000
Side B : various
Edition: 1
Chart number: PWD WA 53375
Horizontal datum relates to: AGD66
A
B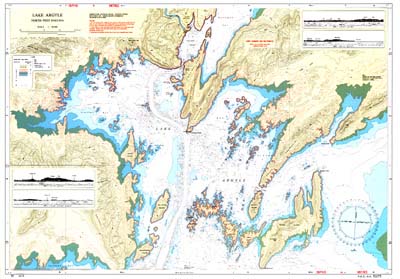 Notices for mariners - Lake Argyle






A free PDF reader software (Acrobat Reader) may be downloaded from Adobe® to display map images presented
as links within the notice description.

Note: Transport is not responsible for external links and is unable to offer software or computer support.
Notice number
Notice date
Notice description
1
02/09/1996

Advise


Mariners are advised that the Ord River Dam spillway level has been raised by 5.55metres.