Bremer Bay tide
Find out about storm surge data at Bremer Bay.
Bremer Bay tide
Updated Thu 4th Mar 2021 04:00hrs
Metres to CD Bremer Bay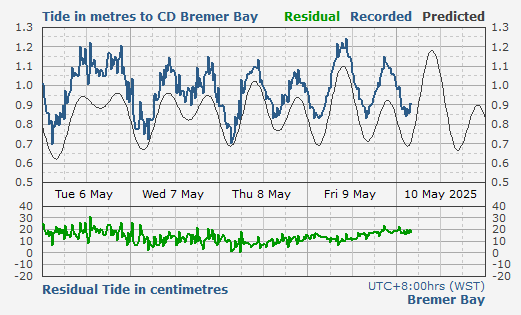 This data is provided subject to the Department of Transport's
copyright and conditions of use policy
.
Any use for whatever reason, including placing these images on another website, requires written permission from the Department.