Kalbarri cam
Access the live and archived images from the coast cam at Kalbarri.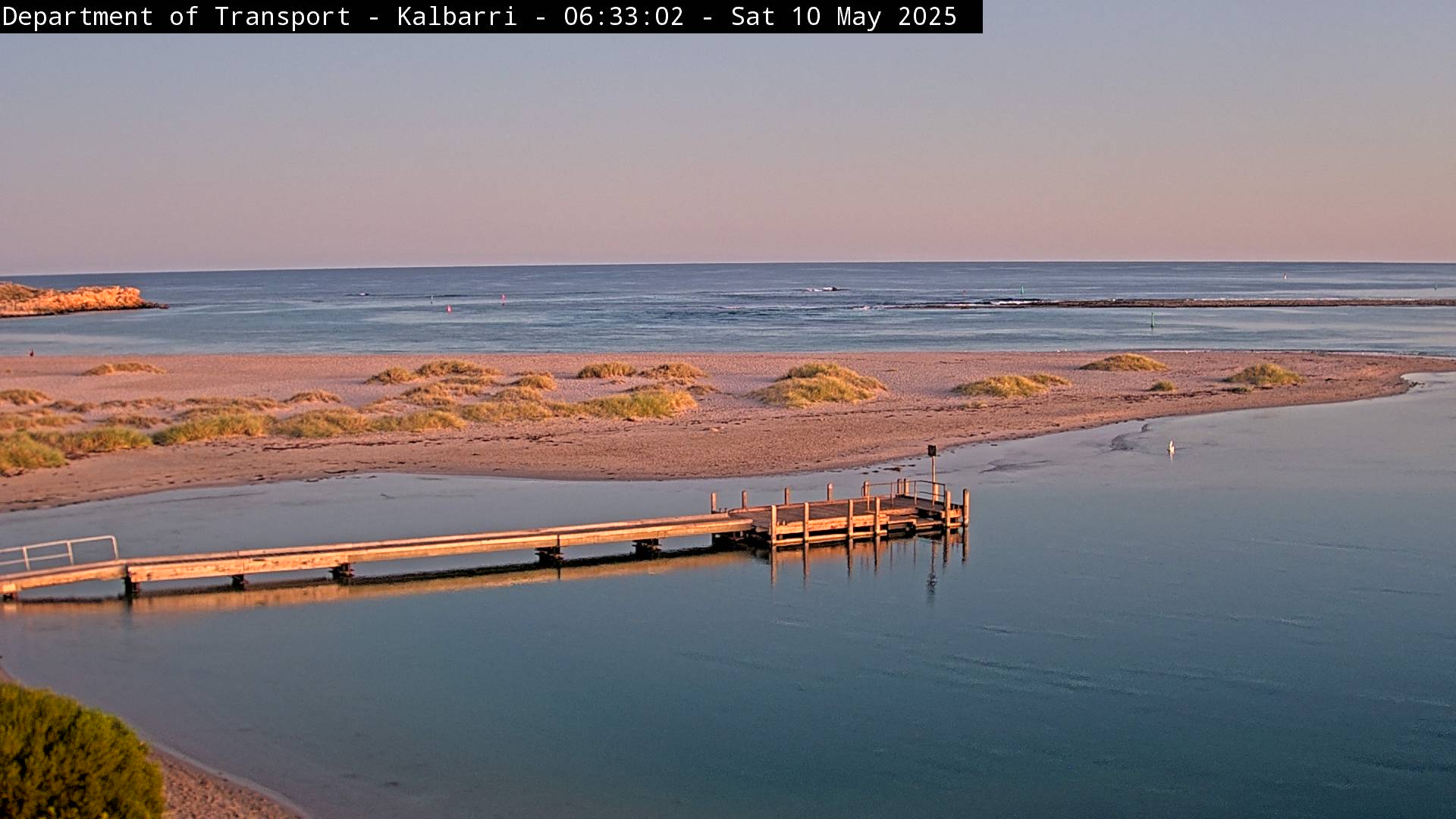 The image is captured from a web cam located on the Kalbarri Sea Search and Rescue Group building. The camera has a westerly field of view and a new image is captured every minute.
You may have to refresh your browser to see the updated image.
Check other coastal conditions
View tides
View waves
Check Temporary Notices to Mariners
View the BOM Kalbarri forecast below: